sponsored post
As new parents, we all want the very best for our children. When it comes to diapers, the list to choose from may seem endless. How do you know which one is the best? You'll have to take into consideration the absorbency, fit, comfort, and price. Will the cheaper diaper do the job, or is it really worth it to spend the extra money? In this post, I will introduce you to a company that I am using even as a third-time mother so that you can chose the best disposable diaper for your new little one.
What to consider when choosing the best disposable diaper
Absorbency
Perhaps the most important factor in determining which diaper to use is how much it can absorb. A diaper with great absorbency can hold a large amount of liquid, can wick away moisture from your baby's skin, and will distribute the liquid throughout the diaper. If a diaper lacks absorbency, your baby is at risk for developing rashes from the constant moisture on his skin.
Price
The second most important factor for parents when choosing a diaper is the price. Which diaper has the most bang for the buck? When buying diapers, a good tip is to purchase looking at price per diaper instead of packages. A newborn package will have a lower price per diaper because it can fit more diapers in the same packaging. Once you have a price per diaper, then you can compare brands in absorbency, fit, and comfort.
Comfort
How dose it feel against baby's skin? Is the diaper soft or does it feel stiff? Does it bother your baby? Comfort is another determining factor in choosing to stay with a diaper or not. Your baby will be the first to let you know if he isn't comfortable.
Fit
When shopping for diapers, you'll notice that each size has weight suggestions. Keep in mind that one size does not fit all. What works for one child may not work for the next. Some diapers are contoured to fit smaller waistlines while others have longer tabs to allow for larger waistlines. You will need to try different diapers to see which fit works best for your baby.
Eco-friendly
Some parents are now becoming eco-friendly. If this is something that is important to you, then you'll need to invest in time and money deciding which eco-friendly diaper is the best. Many eco-friendly companies use biodegradable materials, reduce carbon footprints by using renewable energy, and even use smaller packaging.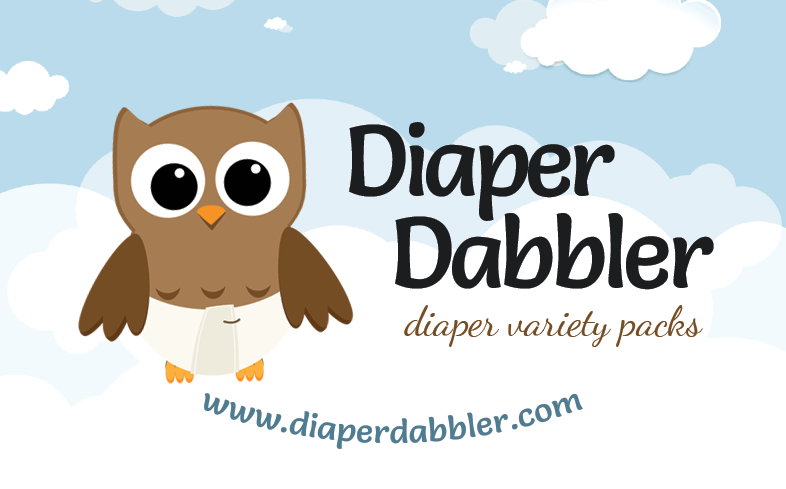 So how can you chose the best disposable diaper without having to buy an entire package?
Since there is no way to test for absorbency, fit, and comfort without trying them on, you'll have to purchase packages of diapers to try out. If a brand does not fit well, it's a waste.
Diaper Dabbler is a company that provides diaper variety packages to you for the price of one box of diapers. They have more than 20 brands of diapers, including eco-friendly brands, store brands, and popular brands. Each variety package has 3 of each brand so you won't have to make a decision after one diaper.
Plus, if you'd like to know specifics about each diaper, head on over to the diaper brand research and info tab. It breaks down features of each diaper and tells you what's NOT in them.
Why every parent needs to try Diaper Dabbler
It's affordable and prevents parents from spending money on packages of diapers that don't turn out to be a good fit, that leak, or cause rashes.
Currently, you can take 10% off by entering your email.
You also get free samples of wipes with your order.
Free shipping on orders over $35.
Click here to place your order today!